OUR HISTORY
Our business of improving health through natural herbal teas was born in a community of the Andes in Peru, as a result of Nicolaza's passion for spreading her traditional knowledge and her daughter Marisol, a nurse with an entrepreneurial vision.
Both women Founded FITO PERU and created the brand HANAN PERUVIAN SECRETS to continue with the family heritage and work with the communities of different regions. Our business incorporates into our products the knowledge from their ancestors' use of Peruvian plants for preventative health measures and the promotion of a healthy lifestyle.
OUR BRAND
The products available from Hanan Peruvian Secrets deliver their benefits mostly through teas.  HANAN comes from the Quechua language.  HANAN means "Higher Earth" or "Superior Earth."
OUR COMPANY
Our female leadership team has more than 20 years of experience in the field of manufacturing natural products. FITO GLOBAL INC & FITO PERU SAC are partners in the manufacture and distribution of HANAN PERUVIAN SECRETS' products.
Utilizing the finest and most powerful ingredients originating from the Amazon jungle and the Andes Mountains, we are committed to offering the best line of all-natural herbal teas, infusions, superfoods, and other top quality 100% natural products, all of which contain no preservatives, no artificial colors, and no additives.
We combine the rich legacy of knowledge and experience from our native Peruvian ancestors with modern technology and medical research. Most of our products come from an area under a Forest Management Plan that is managed in accordance with the standards established by the Peruvian government thus ensuring the sustainable cultivation of our natural resources and respecting our environment.
OUR PRODUCTS
✅ Our products are harvested, processed, and stored to ensure maximum quality and safety.
✅ Our products are 100% natural and carefully selected. 
✅ Our products respect our legacy and our environment.
✅ Our products are HACCP, GMP & GSP certified. 
What Does it Mean to be HACCP Certified? 
This is a management system which is preventative and aimed at reducing the risk of safety hazards in the food industry.

Food safety is important to the team at Hanan Peruvian Secrets. We are
committed to providing customers the highest quality of products.
Welcome! We look forward to serving you and your family! 
OUR MISSION
Our mission is to provide 100% natural products for the daily use of our customers with the highest quality of ingredients; to maintain an environmental and ecological balance in the place of origin of our natural ingredients; to contribute to the sustainability in the community where we work; and to present our products to
the global market.
OUR VISION
To offer certified quality products that help create a healthy lifestyle for our customers, while respecting our legacy and the environment.
OUR VALUES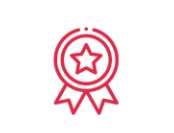 Quality.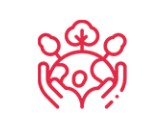 Ethics, integrity, honesty, and responsibility.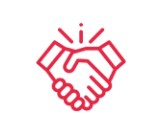 Respect.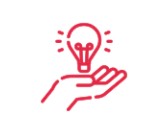 Innovation.
CERTIFICATIONS






WHERE WE ARE